Extra can be cause for celebration! Often, it means you are passionate about the subject. Sooooo, for your blog post this week, your task is to figure out what you are passionate about; what makes you *extra* so to speak? Being passionate doesn't necessarily have to be something you love. Don't simply gush or bash your topic. Your goal is to share your knowledge, your         e x p e r t i s e, your savvy aplomb about a subject that is meaningful to you.
How do you know it's your passion?
Well, when someone mentions  __________, suddenly…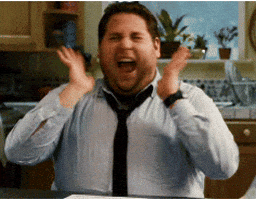 Your normal good sense and ability to follow accepted social norms is taken over and now you are excitedly jumping up and down, gesturing wildly, your eyeballs bug out, you are chattering a mile a minute, and shouting everything-you-know-about-__________ to your unsuspecting friend, who really just wanted a yes or no answer to _____________.
You. Are. Extra. 
This week, embrace the extra. Write about your inspirations, motivations, or passions about a topic of your choice.
Requirements:
Creative title and label it (PB #1)
450-600 words
Your reader should FEEL your passion. Talk to your reader. Use precise, thoughtful diction to convey how you feel about your topic.
Syntax counts. Creatively weave your Tale of Extra using a mix of simple, compound,  and complex sentences (or compound-complex sentences when needed to really prove your point!)
Don't write a loooong, boooring, essay. Break up your sentences with gifs, images, blank space, and creative sentence structure.